Mike Andersen has a powerful and sensitive voice, an intense guitar style, and a fantastic band.
44-year-old Mike Andersen started playing the guitar at the age of 12. He began writing songs and playing guitar in various bands throughout his teenage years and formed his own Mike Andersen Band at the age of 22.
While young, although his idols were the great blues guitarists and soul singers, Mike always recognized that the music he loves so much comes from a time long before he was born and in a part of the world where he did not grow up.
It was exactly this realization, combined with a built-in curiosity about what's going on musically today, that caused Mike to create his own sound and style.

2010 WAS A TURNING POINT FOR MIKE ANDERSEN


Mike Andersen's third album, ECHOES, was nominated for three Danish Music Awards, making it the nation-wide Danish breakthrough for the 34-year-old singer, songwriter, band leader and guitarist.
ECHOES was nominated as "ALBUM OF THE WEEK" on the Danish National Radio, and listeners voted ECHOES into the top ten on a list of the 100 most important releases in 2010.
While ECHOES received three Danish Music Award nominations, he later won a Danish Music Award for the album "HOME" (Roots Album Of The Year – 2015)

7th ALBUM FEATURED A DUET WITH JOSS STONE


Mike started focusing more intensely on songwriting up throughout his thirties. He went on several trips to Nashville for co-writing sessions. These trips were a big inspiration for Mike, and one of these Nashville co-writes resulted in the song, THIS TIME.
The song later appeared on Mike's 2016 album, DEVIL IS BACK, as a duet with UK soul singer, Joss Stone.
Over the past twenty years, Mike Andersen Band has played more than 1500 concerts in twenty different countries, including more than thirty international festivals, including Notodden Blues Festival (N), Tønder Festival (DK), Breminale (DE), Blue Balls Festival (CH), The Great British R&B Festival (UK) and many more.
Mike Andersen also had the honor of opening for his big hero, BB KING, three times!

ALONE AND ACOUSTIC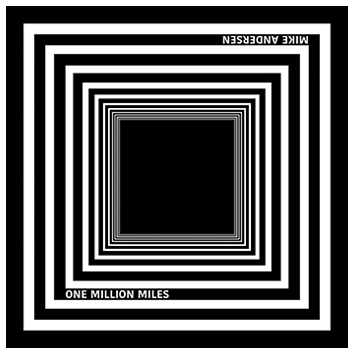 Mike went solo and acoustic for the first time on his 2019 album, ONE MILLION MILES.
"I've always striven to write songs that can be performed simply, songs that are stripped down to the voice and accompanied by an acoustic guitar. Still, I have never released songs in this way. Now's the time to do that," said Mike.
ONE MILLION MILES turned out to be a success. Nine new original songs, recorded the old-school way. All you hear on this album is Mike singing while playing his acoustic guitar and tapping his foot. No overdubbing of any kind.
The album stayed #1 for several weeks on the Danish Vinyl Top-20, and the subsequent acoustic solo tour won a Danish Music Award.

BACK WITH THE BAND ON UPCOMING ALBUM, RAISE YOUR HAND!
After focusing on ONE MILLION MILES, and touring heavily as a solo artist throughout 2019, Mike Andersen is now back with his band.
Their ninth full-length album was released September 17 2021.
To capture the sound of the tight, well-travelled band, the album was recorded live in the studio, using only analog equipment and tape. This gives the recordings a certain immediacy and authenticity.
RAISE YOUR HAND was mixed by Grammy Award-winning engineer, Russell Elevado in NYC. Russell is a sonic genius and has mixed recordings for a wide range of artists, including D'Angelo, The Roots, Al Green, Alicia Keys, and many others. Russell Also mixed Mike Andersen's break-through album, ECHOES.
If Covid-19 allows it, Mike Andersen Band will tour widely in 2021/2022 in Denmark, Norway, Germany, and Sweden, with tours in Australia, the USA, and Romania in the works!

MIKE ANDERSEN BAND:

Jens Kristian Dam – Drums
Kristian Kold – Bass
Kristian Fogh – Keys/Vocals
Johannes Nørrelykke – Guitar/Vocals
Mike Andersen – Vocals/Guitar

DISCOGRAPHY:
RAISE YOUR HAND (2021)
ONE MILLION MILES (2019)
DEVIL IS BACK (2016)
LIVE (2015)
HOME (2014)
MIKE ANDERSEN (2012)
ECHOES (2010)
MIKE ANDERSEN BAND – EP (2006)
TOMORROW (2004)
MY LOVE FOR THE BLUES (2002)
MY LOVE FOR THE BLUES and ECHOES were both named "ALBUM OF THE WEEK" on The Danish National Radio (DR/P4)